Published by Kathryn B. on 08/24/22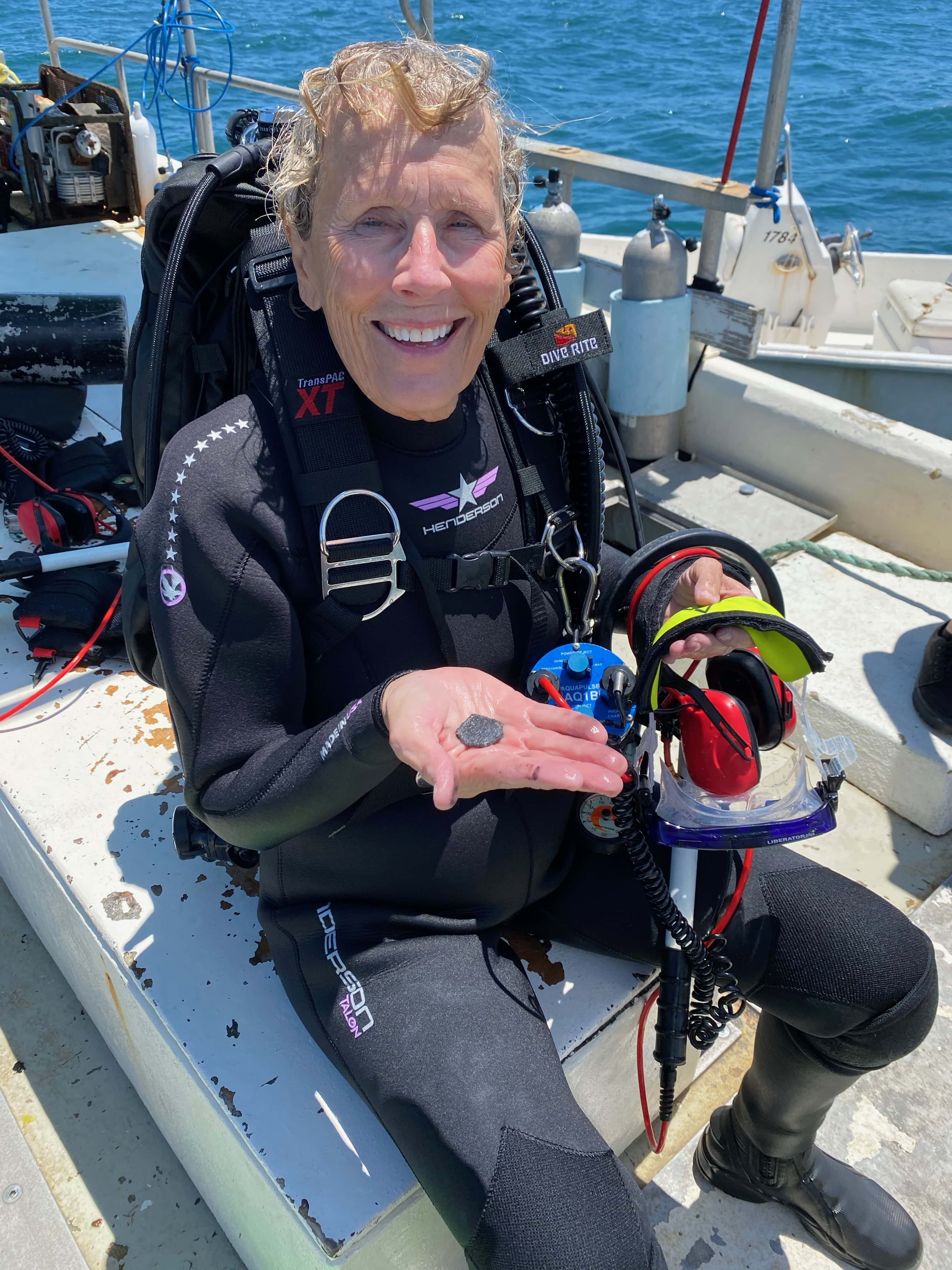 Captain Syd Jones, author of "Atocha Treasure Adventures; Sweat of the Sun, Tears of the Moon" was one of Mel Fisher's "Golden Crew" who searched for and recovered the Spanish galleons, the Nuestra Senora de Atocha and the Santa Margarita. Syd Jones started out as a diver in 1979 and was there for both the finding of the Santa Margarita and Atocha Main Piles. Syd was a captain of several Fisher's salvage vessels, developing mapping techniques for recording the many artifacts recovered as well as working in the conservation labs preserving the artifacts' history, eventually becoming the operations manager of the company in later years. Syd was part of the daily workings of Mel Fisher's famous salvage company for almost two decades. Syd and his wife KT ( also a diver) worked in the 'trenches', day after day searching for and finding millions of dollars of Spanish colonial treasure that sank in 1622 as well as the 1715 Fleet shipwrecks. Syd Jones is the author of "Atocha Treasure Adventures; Sweat of the Sun, Tears of the Moon", his personal account of the day-to-day operations looking for and finding $500,000,000.00 worth of Treasure as part of Mel Fisher's Golden Crew. Syd's account of life on the treasure hunting boats is a first hand account of all the highs and lows of looking for sunken treasure with original charts of the Atocha and Margarita site as it developed as well as never before seen photos. Captain Kathryn (KT) Budde-Jones joined Mel Fisher's Golden Crew as a diver in 1981 and was there for the finding of the Atocha Main Pile. She has been involved in the archaeological recovery of the Nuestra Senora de Atocha, the Santa Margarita and the 1715 Plate Fleets and has participated in all aspects of the operation including ship's engineer, first mate, artifact recovery and mapping, as well as artifact conservation and Spanish Colonial Coin research. KT has shared the knowledge she accumulated in her thousands of hours of diving through her development and participation in the Mel Fisher Maritime Heritage Society's Archaeological Diving program and the Florida Keys Community College's Research Diving certification program KT Budde-Jones is the author of "Coins of the Lost Galleons" an informative booklet on the Spanish Colonial coins of the New World. ""Coins of the Lost Galleons"" explains the unique markings of the hand-man Spanish Colonial Cob Coins giving readers a basic understanding of the history each unique coin has to share.
www.atochatreasureadventures.com and YouTube channel Atocha Treasure Adventures.
"