Published by Jenna Anderson on 08/06/19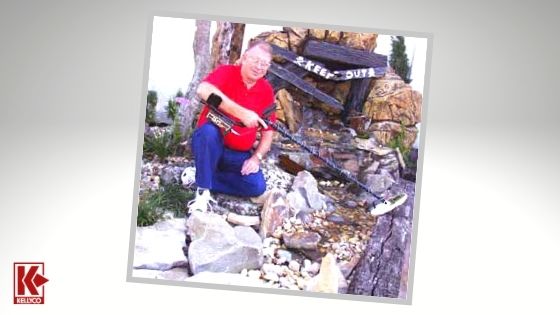 Dennis And His White's Beach Hunter
Dennis has been metal detecting, coin shooting, and treasure hunting for past 21/2 years. It was only when he retired that his ambition to get a metal detector and find treasures was realized. Having retired in central Florida, he naturally visited Kellyco and J.W. sold him his first metal detector. Dennis soon became a very frequent visitor and decided to put in an application for a sales position on part-time basis so he would have the benefits of being involved in metal detecting and still have time to pursue his love of coin shooting.
Dennis has undergone extensive training and is very competent in the entire field of hobby detectors. He knows the entire line of White's detectors very intimately and has recently purchased his own White's Beach Hunter ID after talking to his fellow salesman Glenn, who did the testing on the Beach Hunter ID detector and made some outstanding finds the very first time he had it in the field.
All my detecting experience has been mostly hunting for coins, rings, and jewelry in parks, playgrounds, school yards and of course here in Florida our miles and miles of beaches.
Not too long ago I was called out of town, the boss gave me an opportunity to take the White's GMT Gold detector with me and put it through some "in-the-field" tests. Not being familiar with gold detectors as the only gold here in Florida is lost rings and jewelry, I figured I'd give it my best anyway.
I was very pleased to find that the detector assembled quite easily and adjusting the GMT was very simple. For a beginning gold hunter like myself, I was slightly concerned whether or not I would be able to operate the detector correctly. It was a snap! The initial control settings on each knob had me in the field right away. No problem with ground balance and the meter was excellent in giving me correct information so that I did not waste any time on non-gold targets. Found a few, very few small gold nuggets. Some locals told me that I had done better than many gold hunters who worked this area almost every weekend.
If you've never hunted for gold before, this is a great detector! GMT is simple for you to tune and use. For experienced gold hunters, based on comments from locals, I would say you would have an excellent detector to find more gold than you might be finding with your present detector.